Reliability In Research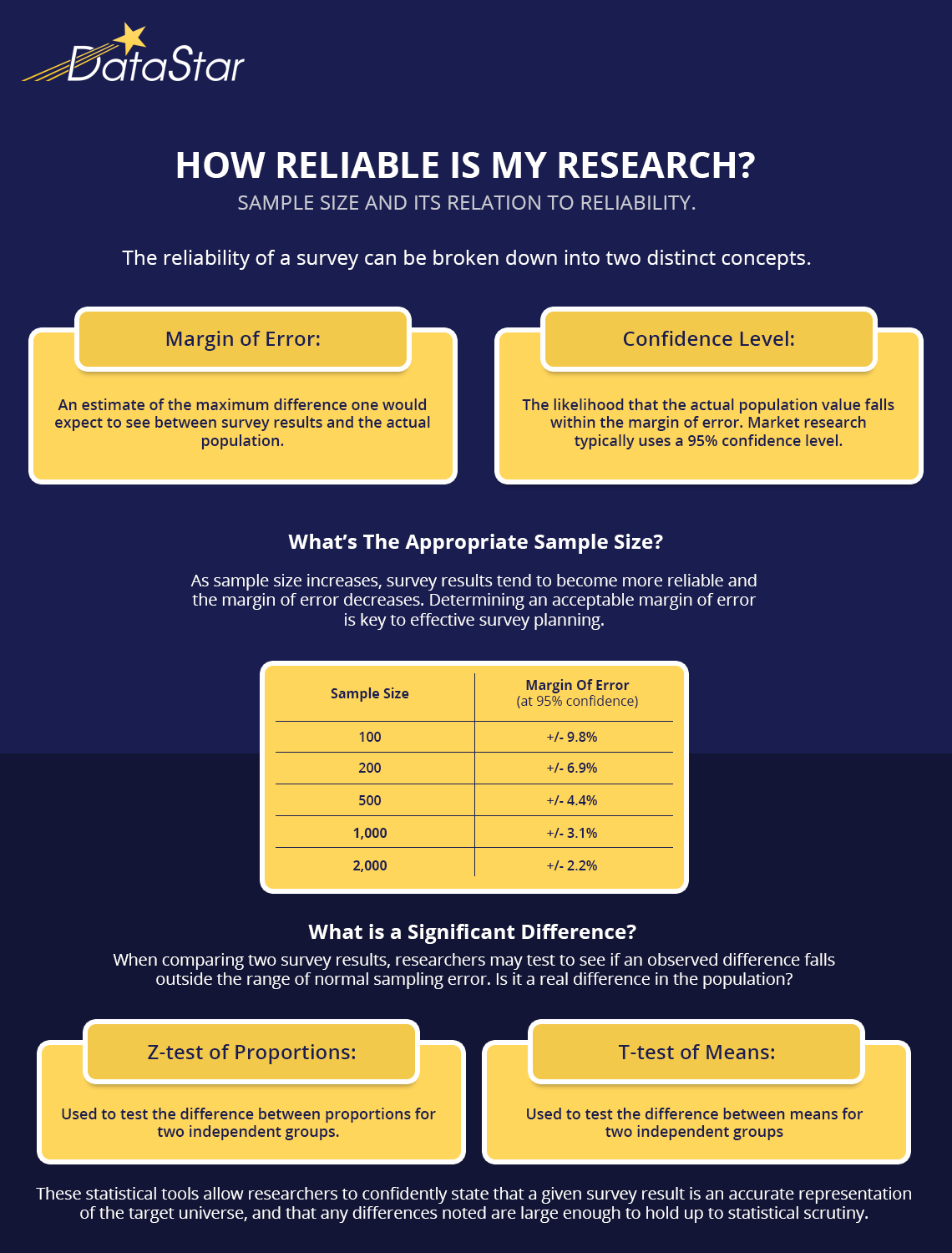 When it comes to survey research, it is important to make sure that the results of your data are as accurate and reliable as possible. To determine the reliability of research, it is important to consider both the margin of error, the maximum difference one would expect to see between sample results and the actual population, and the confidence level, the likelihood that the value of a parameter falls within a specified range of values. Once these two concepts have been defined, the significance of a survey is determined through the use of Z and T statistics which test the difference between proportions for two groups and the difference between means for two groups respectively.
DataStar offers a free tool for significance testing, StarStat. The tools include testing for significance between two proportions, between two means, as well as a simple sample precision calculator. We also offer StarStat as a free iPhone App.
Through the effective use of these concepts and tools, we here at DataStar Inc. provide accurate and reliable survey data that can be used by our customers in a wide variety of ways. Additionally we offer data processing, tabulation and reporting, online and mail surveys, and employee engagement services. Through the use of these services, our customers are able to more effectively analyze data gathered from their surveys and better understand any changes that need to be implemented in relation to said data. To learn more about our data analysis services, please contact us today.